Meet Our Team

Mike Wackman
Owner & Wine Maker
Mike is the resident winemaker handling his family's wines with the utmost care. Mike had always been interested in winemaking. He attended
Cal Poly, where he received a degree in Agricultural Business/Management.
On the job training at McConnell Estates Winery has allowed Mike to develop his talent for winemaking in a familiar environment.
Alongside, is Mike's wonderful wife Patty. She is a huge hand in bringing McConnell Estates events to life. She has a wonderful way of tying everything together and has made McConnell Estates warm and welcoming for everyone that comes through.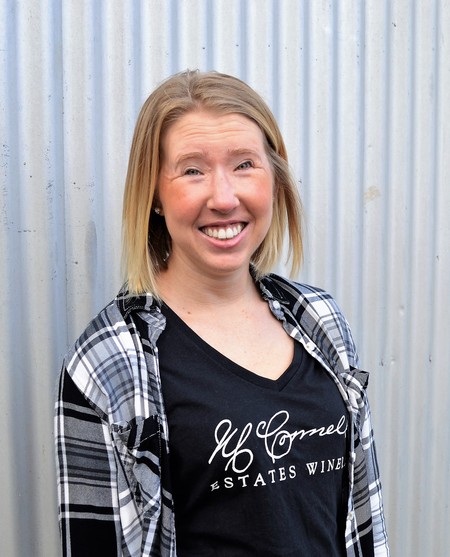 Katelyn Drummond
General Manager
Katelyn grew up around agriculture and is now bringing a creative side to this industry. As the General Manager and Event Coordinator for McConnell Estates Winery, she wears many hats. She has truly grown McConnell Estates into a flourishing event venue, along with substantially growing the Wine Club to include our extended McConnell family. You can find her chatting with visitors, pouring wine, giving wedding tours of the property, running around during concerts and events, but wherever you may find her, you can just tell that she loves what she is doing here.
Contact Katelyn below,
Katelyn@mcconnellestates.com