Winery Events
---
---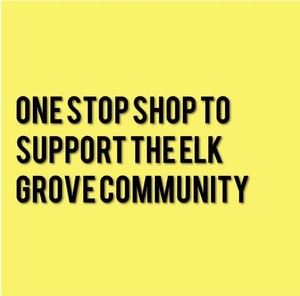 Support Elk Grove in One Stop
Now through April 7th
Small businesses in Elk Grove are coming together to help you support the community! We have created a collective partnership to keep businesses open, and employees working. You are now able to support multiple small local businesses at once, while we work together out of one location.

Come to the Brick House in Elk Grove to also now support: Waterman Brewery, Tilted Mash Brewery, McConnell Estates Winery, as well as Above and Beyond Cakes. We have put together a shared menu, where you simply order what you would like, knowing that you will be supporting each business you choose to purchase from. All proceeds are then transferred to their corresponding businesses. As our thank you to you, we will offer a 10% discount off your entire purchase when you choose from three or more participating businesses.

Pre orders begin Tuesday -Saturday at the Brick House location starting at 1pm. Delivery and take outs will run from 4pm-8pm. Delivery will be within the Elk Grove city limits.

Call Brick House today at: (916) 714-0840
---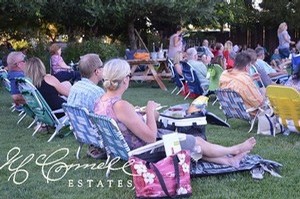 Free Music Friday
Friday, April 10th from 5:30 to 8:30
Live Music by Dana DeMoulin
Pizza Food Truck & Sangria Slushees

Free Music Fridays at McConnell Estates Winery are one of our very favorite summer traditions!

These summer evenings are spent in the shady yard of our 1860's farmhouse, dancing & singing along to music by local musicians. Bring a picnic dinner or some snacks, a few lawn chairs & good company! Wine is available for purchase in the Tasting Room - by the glass & bottle, or try our delicious Sangria (made with our Barbera!).

Set tasting list during Free Music Friday until 6:30p. Kids must be supervised at all times. No balls, frisbees, or lawn games allowed.
---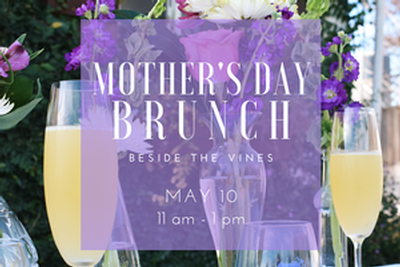 Mother's Day Brunch
Sunday, May 10th from 11-1p
Looking for something to do with your mom this Mother's Day? Come join us for a brunch beside the vines!

Sunday, May 10th from 11am to 1pm, enjoy our Jackson Catering catered brunch buffet, brioche french toast, bottomless mimosas, and a beautiful setting with your families.

$50 for Wine Club members, $60 for General Public

$12 Bottomless Mimosa add-on at the door (optional)

Tickets are very limited, get yours now!
---
Journey Revisited
Saturday, June 13th - Gates open at 5:30, Music at 6:30
Since 2011, Journey Revisited dedicates themselves to replicating the sound of classic Journey through their spectacular live performances. These exceptional musicians cover all of the fan favorites from Don't Stop Believin' and Wheel in the Sky to Any Way You Want It, Lights and many more — and they do it without pre-recorded backing tracks or digital vocal enhancements. Journey Revisited delivers the organic live sound of the album-oriented rock era, just the way you remember it.
With two lead vocalists, Frank House and Kevin Jachetta bring the classic Steve Perry- Gregg Rolie sound with their authentic re-creation of Journey's distinctive vocals. Journey Revisited is on point in recreating that classic Journey sound; you won't find a tighter sounding band around.
Tickets:
Wine Club $18
General Public $20
At the door $25 (not guarenteed)

PURCHASE TICKETS HERE
---
Bump City Reunion, tribute to Tower of Power
Saturday, July 11th - Gates open at 5:30, Music at 6:30
The Bump City Reunion Band is a twelve-piece R&B funk band built around fiery horn play and funk-fueled music. Now, the veteran San Joaquin County-born musicians are making what "I call my last stand, man." Bump City's rhythm section lays down a groove like no other band. The band's horn section drives a unique sound, and the way they approach everything, from writing and mixing and performing, derives from many hours of listening to groups like Tower of Power, Average White Band and many others. Combine this with two outstanding vocalists and you have one of the most dynamic group of musicians.

Tickets:
Wine Club $18
General Public $20
At the door $25 (not guarenteed)
---
Summer Pig Roast
Saturday, July 18th from 6:30-9
Join us for a Summer Pig Roast, a Hawaiian inspired evening that includes dinner, barrel tasting, wine by the glass and live music!

Menu:
Passed appetizers
Barbecue beans
Summer Slaw
Whole Roasted Pig
Fresh Rolls

$55 for Wine Club Members
$65 for General Public