Winery Events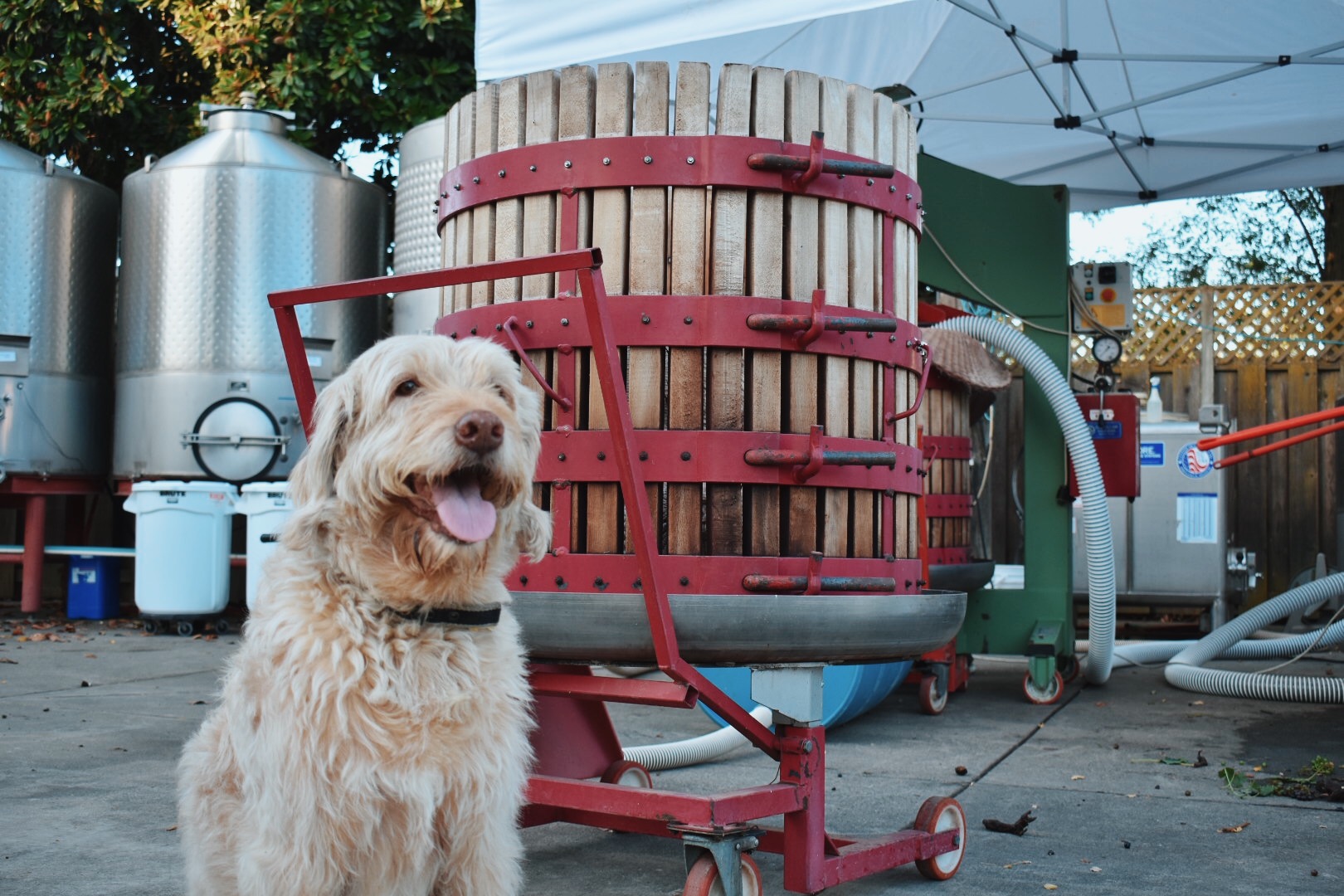 The Wine Doods
Dogs are an important part of the winery, so to celebrate our best friends we have a wine coming out in honor of our doods. Pictured here is Geronimo, the winery labradoodle, and he is a very big help during harvest. He has been our assistant winemaker for about 13 years now, he has honed his craft by laying down on the crush pad, barking at animals, and chasing squirrels. Sometimes he does get up to visit our customers to ensure they have a good time at the winery, he is always hard at work! This well crafted wine was made under his supervision and quality control.
The new release is "The Wine Doods" it is a blend of Petite Syrah, and Zinfandel, with 10% of the proceeds of any bottle sold going towards animal shelters, to get other dogs a home. The label of the wine was done by the local artist Christopher Walker showcasing his beautiful art.
To celebrate Geronimo and Chewy (not pictured because he won't sit still) we are having an event centered around dogs! It is April 10th-11th, with live music, food, and of course great wine!
The food truck that will be there is Drewskies and music is TBA.
Make your reservation today!
---